Prospect High School


Class Of 1979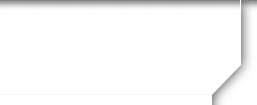 Michael Pekarek
Profile Updated:
June 3, 2010 | | |
| --- | --- |
| Residing In: | Eagle River, WI USA |
| | |
| --- | --- |
| Occupation: | cnc machine service (self employed) |
Yes! Attending Reunion
What top 1979 song reminds you of your senior year?
I Want You to Want Me - Cheap Trick
Did you call it Route 12 or Rand Road?
Rand Road
What do you think about the teachers we had at PHS?
What teachers?
Are you one of the only people you know who was taught to drive with two feet, one for the brake and one for the gas?
Yes
What did you do the week that school was cancelled because of the "Blizzard of '79?"
Started a snow shovelling business.
What were you doing at age 25? How about now?
At 25 my brain started to wake up (late bloomer)

now, sitting in a hotel like I have for the last 25
years. I'm on the road 50% of the time, the
other 50% I get to do whatever I want, so that makes up for it, but it's hard to plan anything
because I never know, when the phone is going to ring, where I'm going or what I'm doing, how long I'm staying or when I can go home, Kinda sucks!
I can't complain, but I do. (still can't spell)
I owe I owe so its off to work I go.
Favorite Teacher
spalding
Furthest place away from home you've gone?
Japan, England, Germany, Switserland
If you were taking a trip down memory lane, would it be to:
Add Your Answer Here PHS
School Story:
In auto shop when everyone else was learning,
I was busy fixing teachers cars.

(better get busy Pekarek you have 2 oil changes,
and a muffler today)
Jake's or Giordano's?
Jake's Dear John, My best friend, I miss you and morned for along time when you died. You were a good guy!
and we had alot of fun all the crazy stuff we used to do, we were a couple of dumb asses for sure.
I love you and miss you!
Mike Pekarek Dear Cindy, How I think of you often, and wonder what it would have been like if you were still here with us in this world. John Potter loved you, and I know you two are together now. We miss you!
Love you!
Mike Pekarek
PS see you guys soon Dear Matt,
I was sad when I heard that you died. We used to hang out alot, and you were a nut! Never a dull moment.
Say hi to Cindy and John for me.
Love,
Mike Pekarek Dear Don,
Best Friend of my youth you were always a smart guy, and I wished I would have taken your advice more.
I thought we would get back together later in life, but I was wrong!
Together we learned alot of stuff ,when we were children, that was a good jumping off point for our lifes, without you to bounce ideas off of, my life would have been completely differnt going forward, Thanks!
Love,
Mike Pekarek