Prospect High School


Class Of 1979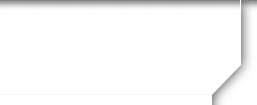 Rusty Ayers
Profile Updated:
July 25, 2009 | | |
| --- | --- |
| Residing In: | Huntley, IL USA |
| | |
| --- | --- |
| Spouse/Partner: | Diane Oltman Ayers |
| | |
| --- | --- |
| Occupation: | Senior Communications Specialist, ALPA |
Yes! Attending Reunion
What top 1979 song reminds you of your senior year?
Is She Really Going Out With Him? - Joe Jackson
Did you call it Route 12 or Rand Road?
Rand Road
What do you think about the teachers we had at PHS?
Great!
Are you one of the only people you know who was taught to drive with two feet, one for the brake and one for the gas?
No
What did you do the week that school was cancelled because of the "Blizzard of '79?"
Started a snow shovelling business.
What were you doing at age 25? How about now?
In 1986 I was a cops and courts reporter at WJOL Radio in Joliet, covering murder trials. Nowadays I do PR for the airline pilots' union. I haven't been done theater since college but I still play in a band.
Most Memorable Class
It would have to be marching band and yes, it was a class. Those A's in music didn't pad my GPA by themselves.
Favorite Teacher
Pat Lewkowicz, the immortal
Furthest place away from home you've gone?
Not too far -- Hawaii.
Strangest place you've seen another PHSer?
Kathy Chumachenko on CNN as the First Lady of the Ukraine.
If you were taking a trip down memory lane, would it be to:
Cuba Road
School Story:
Too many to count, and beer must be involved for the retelling to be accurate. Buy me one at the reunion and we can swap our best stories.
Comments:
My life since then: I went to SIU-Carbondale and had a great time there doing the same things I had done at PHS -- theater and marching band, plus working as an RA (I lost that job for not being mean enough) and at the campus radio and TV station. I graduated, went to Sangamon State University (now U of I-Springfield) for grad school and worked as a radio reporter covering the Statehouse, where I met my future wife.

After getting a master's at SSU I knocked around at several different radio stations in Springfield, Decatur and Joliet and the same year we got married (1989) went back to the statehouse to work in the capital bureau for United Press International. My wife ran her own small news service there at the same time. State government was just as corrupt and dysfunctional then as it is now, but we met some interesting people, including a couple current, former and future presidents (including some Obama guy).

I left journalism in 1993 and got a job doing communications for AARP in the Midwest Regional office in Chicago, which is when we moved to the far NW burbs, where we have lived ever since. I worked briefly as a government affairs director for a small medical association in Schaumburg and in 2003 took my current job with the Air Line Pilots Association.

We have no kids, lots of pets and have lots of fun, and I am living the dream as a full-time telecommuter after five years of commuting 62 miles each way, every day, from McHenry County to Midway Airport. Other than gaining a lot of weight and losing a lot of hair, I don't think I've changed all that much; covering death, destruction and politics for years has made me even more cynical than I was previously but I still don't feel like an adult (not having kids helps in this). As the literary giant Dave Barry once wrote, "You have to grow up, but immaturity lasts forever."
Jake's or Giordano's?
Jake's